Pork Roast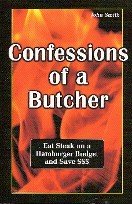 Pork Loin Roast Bone-In
The pork loin roast bone-in is a very nice pork roast. It is tender and flavorful if you do not overcook it. It is cut off the center part of the pork loin and can be cut into chops for center cut loin chops or boneless loin chops. Very high quality cut of pork.
Loin Roast Boneless
The boneless loin roast is a very high quality roast that comes from the center part of the pork loin. It makes outstanding chops as well as a very nice oven roast.
Sirloin Roast Boneless
The boneless sirloin roast is a very lean and tender roast. It is often on sale at very reasonable prices witch makes it even more attractive. It can be prepared as an oven roast or use it to make fajitas, pork stew etc, or slice it up to make boneless sirloin chops. The pork sirloin is very mild and lean and can be used as a substitute for veal in some dishes.

The Rib Blade Roast
The blade roast comes off the pork loin and is often made into rib blade chops or country style ribs. The roast can be very good but has quite a bit of fat and bone.
Pork Butt Roast, Boston Butt Roast, Pork Shoulder Blade Roast
The butt roast is a very nice roast. It can be used as an oven roast or a pot roast and is often found on sale dirt cheap. I also love to grind them for a cheap replacement for hamburger with great results. They can be sliced into pork blade steaks or country style ribs.
Pork Shoulder Picnic Roast
The shoulder roast or fresh picnic roast is usually smoked, but you can find fresh uncured shoulder roasts in most supermarket meat cases. They are often priced dirt cheap, even cheaper than pork shoulder butts, but they are not a better value. The pork shoulder roast has up to an inch of fat along with several ounces of rind and a big bone (can be up to 50 percent waste). They are good roasted but are best when smoked and cured for a picnic ham.
Pork Leg, Fresh Ham
Pork leg or fresh ham is that huge hunk of meat that you often see in the meat case during holidays such as Christmas, Easter and Thanksgiving. It makes a great roast if you are feeding an army. Sometimes they will be cut into smaller chunks. Personally if I want something smaller I'll just get me a nice boneless pork loin roast or if I want to save money I'll get a nice big butt. Most of the legs are used to make hams.
Leg of Pork Boneless
Boneless leg of pork is cut from the whole leg. Most of the whole pork legs are used to make hams. Some supermarkets carry small chunks of boneless leg at reasonable prices. They make a nice oven roast as long as you don't over cook it.
Boneless pork leg roasts are often sold at reasonable prices. They are nice and lean without the excess fat, rind, and bone of the bone-in leg roast. Most whole pork legs may contain up to 30 percent or more fat, bone, and rind. Boneless sirloin roasts on sale are often cheaper than the boneless leg and make a very nice roast.
The tenderloin is the filet mignon of pork. It is very tender and fairly small. Three or more tied together make a very nice roast, or they they can be barbecued and sliced thin for Chinese dishes. The boneless pork loin can be found on sale for less than the tenderloin and can be used in the same way.
excerpts from Confessions of A Butcher-eat steak on a hamburger budget and save$$$ by John Smith. Used with permission. Available from Ark Essentials.com.